Donation request
Donation request
To continue to provide high-quality medical care to everyone in the community
Since 2007, as a member of Saiseikai, we have been making efforts toward the realization of community-based medical care as a core hospital in the eastern part of Yokohama City under the philosophy of "protecting life through medical care". It was.
In order to continue to provide safe and secure medical care to the local people, we will continue to improve medical care functions, improve the medical treatment environment, and invest in education for staff. I will. Therefore, we accept a wide range of donations from corporations and individuals.
We look forward to your special support.
Use of donations
The donations will be used for equipment maintenance, environment maintenance, and education for human resource development.
(Past usage record: Wheelchairs, sofas for outpatient areas, cane holders, personal computers for information retrieval (for patients), etc.)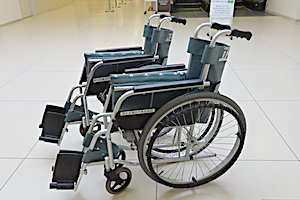 Enhancement of service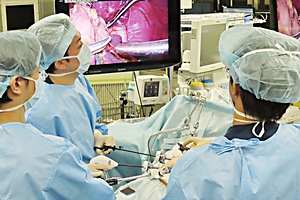 The development of human resources
About tax incentives
Since Saiseikai is a social welfare corporation, donations are tax incentives as donations stipulated in Article 78 of the Income Tax Act and Article 37 of the Corporation Tax Act.
​
​
If you are an individual, you can get a deduction for "the amount of donation minus 2,000 yen" from your income amount by filing your tax return. (The maximum amount is within 40% of the income amount)
​
法人からのご寄附の場合、当院は特定公益増進法人に当たるため、特別損金算入限度額(もしくは特定公益増進法人への寄付金の合計額)に一般の寄附の損金算入限度額を加えた金額を、損金に算入する事ができます。
詳しくはお近くの税務署、税務相談室や税理士にご確認ください。
「寄付金を支出したとき」
(国税庁ホームページ)
About donation application
We accept applications for donations from our hospital using the application form.
If you apply, the person in charge will contact you regarding the date of your visit.
* In some cases, we may decline your donation. note that.
Contact
If you have any questions or concerns, please contact us using this application / inquiry form.
済生会横浜市東部病院 総務課
〒230-8765 神奈川県横浜市鶴見区下末吉3-6-1
TEL:045-576-3000(代表)
受付時間:平日8:30 ~ 17:00